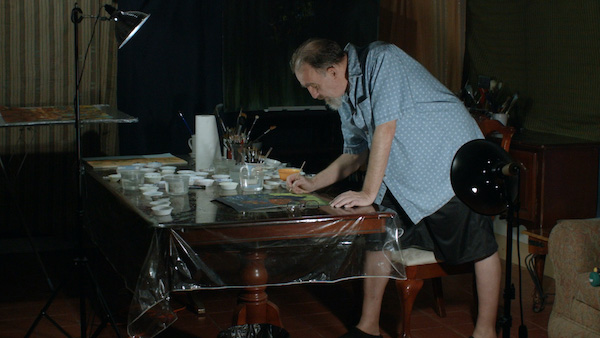 PAINTING WITH JOHN, la nueva serie sin guion creada y dirigida por el famoso músico, actor y director John Laurie, estrena este lunes 25 de enero a las 23 hrs. exclusivamente por HBO y HBO GO.
La producción muestra al artista en su mesa de trabajo mientras reflexiona sobre su vida, sobre cómo explorar el lado artístico infantil, su ambivalencia en general sobre la fama y otros temas diversos mientras el espectador ve pinturas de Laurie y su trabajo con sofisticadas técnicas de acuarela. PAINTING WITH JOHN nos recuerda la importancia de priorizar algún momento del día para la creatividad, la diversión y algunas travesuras.
PAINTING WITH JOHN cuenta con la producción ejecutiva de Adam McKay y Todd Schulman para Hyperobject Industries; coproducción de Matt Dwyer; fotografía y edición de Erik Mockus.