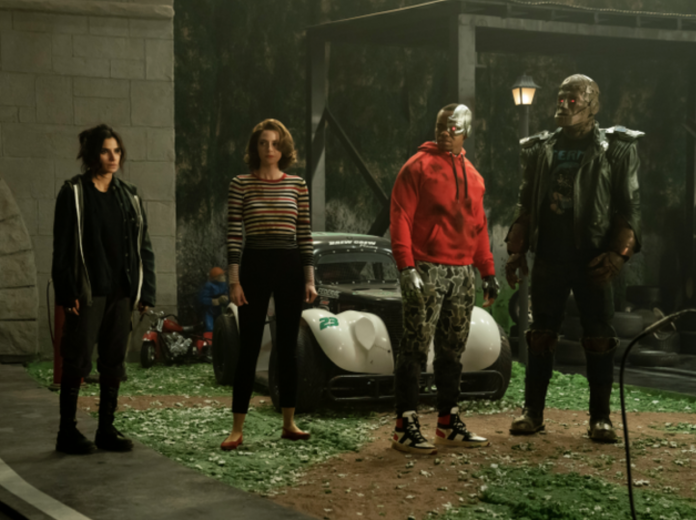 El viernes 30 de octubre llega el final de la segunda temporada de DOOM PATROL por HBO y HBO GO.
Presentando a uno de los grupos de superhéroes más queridos de DC Comics, DOOM PATROL es protagonizada por Brendan Fraser (Crash, The Mummy, Gods and Monsters) como Robotman/Cliff; Matt Bomer (White Collar, American Horror Story, The Normal Heart) como Negative Man/Larry Trainor; April Bowlby (Two and a Half Men, How I Met Your Mother) como Elasti-Woman/Rita Farr; y Diane Guerrero (Orange is the New Black) como Crazy Jane. El equipo es comandado por Timothy Dalton (The Living Daylights, License to Kill) como el científico Doctor Niles Caulder/The Chief y llamados a la acción por Joivan Wade (The First Purge, Doctor Who) alias Cyborg.
En esta segunda temporada, la banda de superhéroes se enfrentó a la derrota de Mr. Nobody (Alan Tudyk) sin poder hacer más que confrontarse entre ellos. Luego que cada miembro del equipo tuvo el desafío de sobreponerse a sus propias experiencias traumáticas del pasado, debieron unirse para proteger al nuevo miembro de la familia: Dorothy Spinner (Abigail Shapiro), una jovencita con poderes sorprendentes y un poco peligrosos.
Desarrollada por Jeremy Carver (Supernatural, Frequency, Being Human), DOOM PATROL es producida por Geoff Johns (Suicide Squad, Aquaman, Wonder Woman, Justice League), Greg Berlanti (Arrow, Titans, The Flash, Supergirl, DC's Legends of Tomorrow), Sarah Schechter (Supergirl, Riverdale, Blindspot) y Chris Dingess (Agente Carter, Eastwick, Kevin (Probably) Saves The World) y hace parte del amplio catálogo de DC Comics que se encuentra en HBO.