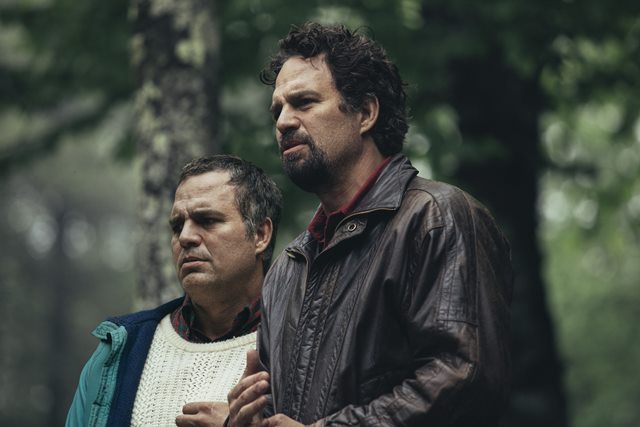 Adaptada para la televisión y dirigida por Derek Cianfrance., la historia está basada en el premiado bestseller homónimo escrito por Wally Lamb.
Del aclamado escritor y director Derek Cianfrance ("Blue Valentine", "The Place Beyond the Pines") llega I KNOW THIS MUCH IS TRUE, una miniserie dramática de seis partes que se estrenará en abril en HBO y HBO GO. Protagonizada por Mark Ruffalo (ganador del Emmy® por THE NORMAL HEART), también productor ejecutivo, quien interpreta a los hermanos gemelos idénticos Dominick y Thomas Birdsey, la historia es una saga familiar que sigue la vida en paralela de estos dos hermanos, en una historia épica de traición, sacrificio y perdón.
La miniserie muestra a Dominick y Thomas en varias etapas de sus vidas, comenzando en el momento en que se acercan a la mediana edad, a principios de la década de los 90s, y completándose con los recuerdos de Dominick durante la juventud de ambos.
Melissa Leo (nominada al Emmy® por ALL THE WAY y MILDRED PLACE de HBO, y ganadora del Premio de la Academia por "The Fighter") interpreta a Ma (Concettina Ipolita Tempesta Birdsey), madre de Dominick y Thomas. La ganadora del Emmy® Rosie O'Donnell encarna a Lisa Sheffer, una trabajadora social. El elenco trae al nominado al Emmy® Archie Panjabi como Dr. Patel, el nuevo psicólogo de Thomas; Imogen Poots como Joy Hanks, la novia de Dominick; John Procaccino como Ray Birdsey, el padrastro de Dominick y Thomas; Rob Huebel como Leo, el mejor amigo de Dominick; Philip Ettinger como el adolescente Dominick y Thomas Birdsey; Aisling Franciosi como la joven Dessa Constantine; Michael Greyeyes (TRUE DETECTIVE de HBO) como Ralph Drinkwater, un ex compañero de clase de la juventud de Dominick y Thomas cuya vida se cruza una vez más con Dominick; Guillermo Díaz como el Sargento Mercado; Marcello Fonte como Domenico Onofrio Tempesta, como el abuelo materno de Sicilia; Bruce Greenwood como Dr. Hume, jefe de la junta del Instituto Forense Hatch; Brian Goodman como Al, un policía mayor; la nominada al Oscar Juliette Lewis como Nedra Frank, una estudiante absorta en sí misma contratada por Dominick; y la nominada al Emmy® Kathryn Hahn como Dessa Constantine, la ex esposa de Dominick.
La miniserie está escrita para televisión y dirigida por Derek Cianfrance. Cianfrance es productor ejecutivo junto a Ben Browning y Glen Basner para FilmNation Entertainment, Mark Ruffalo para Willi Hill Productions, Gregg Fienberg, Lynette Howell Taylor, Wally Lamb, Anya Epstein. Jamie Patricof es el co-productor ejecutivo.